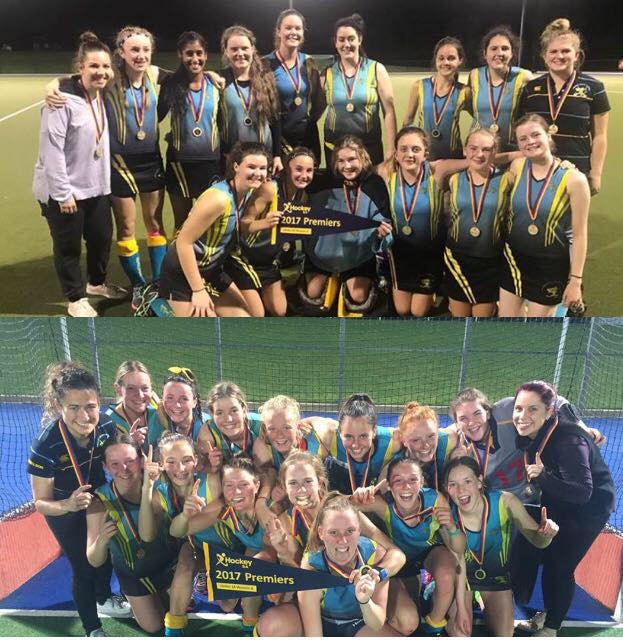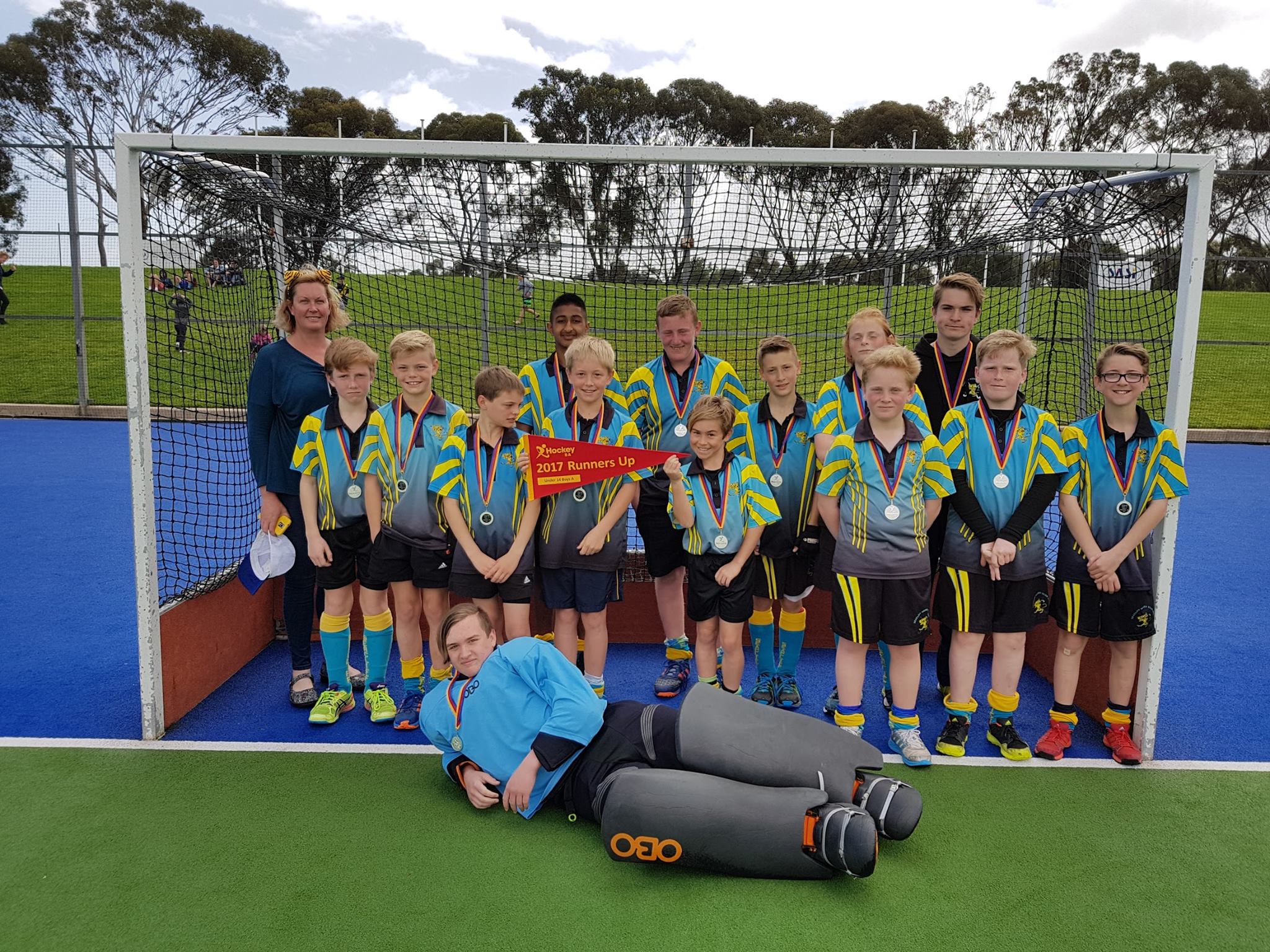 Junior round up 2017 _ It's a big one!!!
Season 2017 has come to a close and what a great season it has been for our juniors. It has been a pleasure to be involved with such a great club, an as I take a step back to continue to watch and support, I am sure that others will also enjoy the friendship and pride that comes from being involved with Seacliff Hockey club
Under 9 and 11
We were able to field 3 under 9 teams and 2 under 11 teams.
These teams were well coached and improved their skills with every game, but even better than that they loved their hockey and kept coming out to play.
Thank you to our coaches Bianca, Nic, Brooke, Kat, Alek and Josie. Big thanks also to our managers and umpires.
Under 14
We were able to field both A and B teams for both the boys and girls this year.  The only other club that did this was Adelaide.
It was a tough start to the year for our two B teams, our girls had a lot of beginners and very young players and our boys were thrown up against many of the A teams. To their credit these teams held their heads high and showed great resilience and persistence – Their results improved during the season. A credit to the hard work done by their coaches Sean and Adele.
Both of our A teams went into the Finals, unfortunately our girls were knocked out in the prelim in a close, skilled encounter. The boys went onto the grand final up against a very skilled and older north-east team, the boys didn't quite get the win but showed great skill and determination.
Thanks to coaches Will, Darren and Simon.
Again, thanks to our managers and umpires
Under 18
Again, we were one of the few clubs that fielded teams in all divisions (Adelaide and Port did also)
All our under 18 teams made the finals.
Our A boys lost in the Semis in a close encounter with Grange.
Our B boys went down 1-0 to north east in the Prelim
Both of our under 18 Girls teams made the grand final – those of you who have been around the club for a while would realize that we haven't had a junior girls premiership for a very long time ( a few teams have played in grand finals over the years ) the last junior girls premiership we think was 1991, so with both teams in the grand final our hopes were high to get one premiership, I don't think anyone would have imagined that we would end up with two in one night , but that is exactly what happened. Both teams played great games.
Thanks to coaches Kelsey, Georgia, Anastasia, Nikki, Matt and Rob
our 18 B umpires Jordan and Al and all our managers.
Junior State Players 2017
U 12 Coell Williams, Nathan Russell
U 13 Hassan Singh, Finn Williams, Clare Matijevic, Cameron Rouvray, Emma Moase
U 15 Lily Cazzolato, Samuel Kennealy Jaxon Dell'Oro
U 18 Katharine Dowling, Emma de Broughe
U 16 Emma Kitto, Katharine Dowling Tahlea tape
Country based -Maddi Clarke (u 16 and 18) Cody Lewis  U 18
Presentation nights 
It was great to be able to showcase our new clubrooms for our junior presentation nights –
award winners
Under 18 A women MVP – Emma de Broughe, Most Improved – Asta Fisher, Most Consistent – Emma Kitto
Under 18 A men Best and fairest – Max Menadue, Most improved Jesse Threadgold,
Best team player Will Tuck
Under 18 B Women MVP- Bonnie Hart, MVP- Jaeda Masefield, most improved Sinead Govender
Under 18 B men Best and. fairest: Angus Pitcher, Coaches award: Phoenix Agar
Best team player: Lachie Eckermann
Under 14 A girl's Best team player: Isabella Conner, Coaches award Muskan Kaur
Under 14B girls Best Team player Clare Matijevic, Most improved Molly Thomas
Under 14A boys Best team player Rory Hart, Coaches award Cooper McCurry
Under 14B boys Best team player Nathan Mitchell, Coaches award – Henry Gill
Ray Woodhouse Memorial trophy for outstanding service to juniors – Will Tuck
Interested in playing for Seacliff Hockey Club please contact Junior coordinator   juniors@shc.org.au
In season training

Under 18 boys and girls Tuesdays- rotating 5 to 6 or 6 to 7 pm

Under 9s and 11s Thursdays 4:30 to 5:30pm ( under 9- 45 minutes)

Under 14 boys and girls Thursdays. 5:30-6:30pm

Games

Under 9 , 11 and 14 Sunday mornings

Under 18 A and B  Friday nights