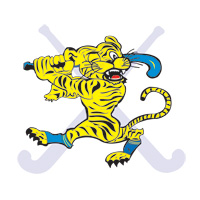 Firstly, congratulations to the Under 15 Boys winning their Grand Final last Friday night!  Well done!  We are very proud of you!
Then, on Saturday the Metro 3 Women won their Grand Final against North East!  A most deserved win!  Congratulations ladies! (….and Pete!  Well coached!)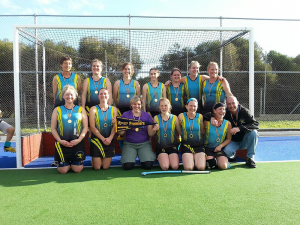 The match of the day went to the Metro 4 Men who had a great match but unfortunately came runner's up for the year…with a nail-biting finish in the remaining seconds of the game!
Sunday morning saw the Under 13 girls playing in their Grand Final containing their opposition admirably and being the season's runners up…watch this team next year!  Look out opposition!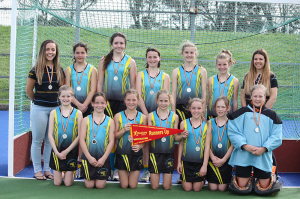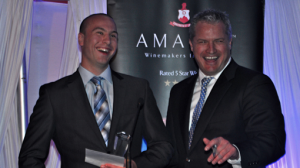 Monday night's Hockey SA Awards saw Seacliff Hockey Club being awarded 'Club of the Year', Mark Dell'Oro being crowned 'Coach of the Year', and Glyn Tamlin winning 'Best Fairest' for the second year in a row!  A wonderful achievement for Glyn, who is only one of six players to ever achieve this!
And the week is not over yet!
This Saturday, September 14th, some of our Under 9's will be participating in the demonstrations games at from 12.30pm, prior to the Official Opening Ceremony of the 2nd pitch at the Pines. The Metro 1 Men's & Women's Grand Finals will be precede Seacliff Hockey Club's Premier League Men playing in their Grand Final at the Pines starting at 5.15pm.
Everyone is welcome to join us at the club, following the completion of the Grand Final.  The Club will be open from 7.15 pm (approx.) on Saturday, to Celebrate the end of a wonderful season and hopefully another Premiership Flag!
Penny Redmond is planning to organise a bus to the game and back to the club.  If you are interested please email her at penny.redmond@growsa.com.au by Thursday if you are interested.  Cost will be divided by numbers.
Enjoy the week!  Look forward to seeing you all at the Pines on Saturday cheering on our Premier League Men as they hopefully bring home the flag!
Go Tigers!