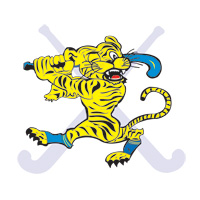 Thank you to Steve Szymanskyj and Mark Fletcher for the following notification of the passing of Paul Cole a long time Seacliff member.
Seacliff Hockey Club Members
I regretfully need to inform you of the passing of Paul Cole, one of our past players.
Paul introduction to hockey was playing a Primary School Hockey competition that was run by Southern Districts Hockey. He then progressed onto U13s District Hockey with Southern Districts and progressed through the age groups to seniors.
In seniors he moved on to Happy Valley then Valley Sturt as it amalgamated, eventually ending up at the Seacliff Hockey Club, in Div 2 and then later spent around 7 years playing Div 4.
Paul was a cut above on the hockey field the ever reliable right half that dutifully cut out the opposition winger and often stepped up to score a few goals.
Around 6 years ago he had to stop playing hockey as he battled his first bout on cancer – a very aggressive sarcoma tumour. He beat it at that time but regretfully it came back in July last year, more aggressive and in-operable.
Paul was one of those guys that everybody loved to be around and was a true gentleman, honest and fair both on the hockey field and off. He will be sorely missed by the many friends he has made over the years at this hockey club.
For those of you who knew Paul and would like to attend to pay respects, the Funeral service is being held at 11:30am tomorrow the 19th of March at Centennial Park, Heysen Chappel, 760 Goodwood Road Pasadena