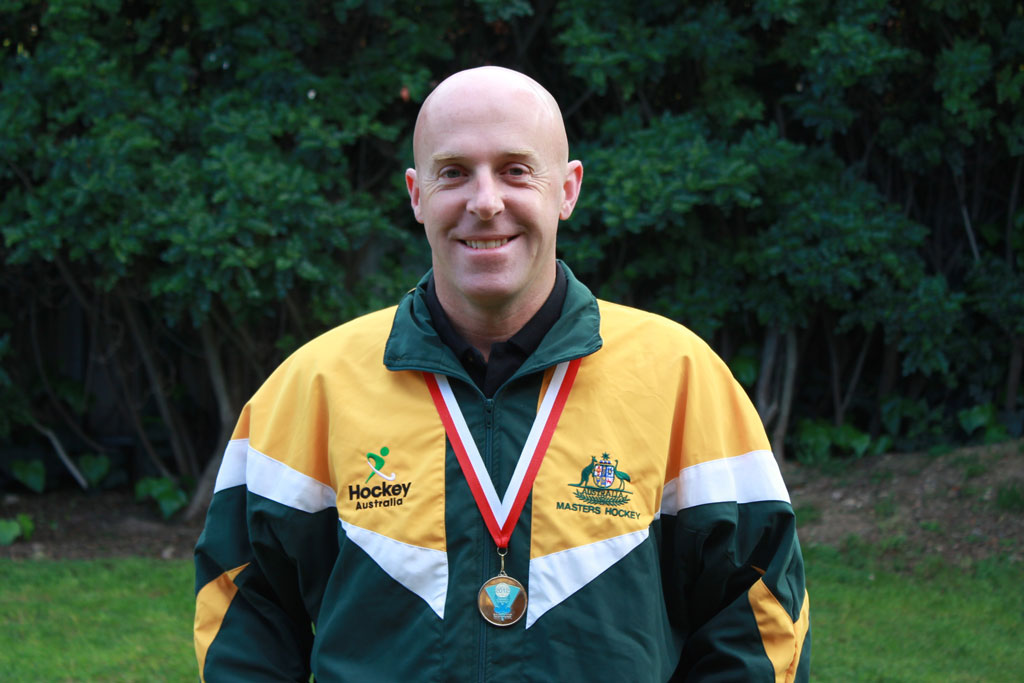 We congratulate Tim Stephenson upon his successful return from Canterbury – UK.  In September he represented Australia in the inaugural Masters Hockey World Cup. Winning a silver medal. The Men's 40's team played well over the 2 week tournament winning their 3 pool games, against Wales 6-1, South Africa 7-5, and England 5-1 with Tim scoring a goal in each match.
The boys narrowly won the cross-over final against Scotland 2-1, scoring the winning goal from a penalty corner after full time.
Unfortunately they were defeated by England 3-1 in the Final.
In early October Tim had further travels for hockey to Hobart playing in this years National Masters tournament. He was again successful and has earned National selection for the second time in the Australian team that will be competing in the Trans-Tasman Cup in Auckland, New Zealand in 2013.