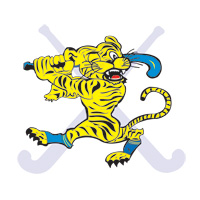 Our club's annual Quiz Night, and the year's major fundraising event, is fast approaching on August 24th.
Penny Redmond, SHC Social & Fundraising Co-ordinator, is urgently seeking someone, or a small group of people, to coordinate the Quiz Night prizes.
We ask teams to donate a basket of items from a designated "theme", but prizes to be collected will be in addition to this.
It would involve:
Calling and visiting businesses to drum up prizes
Aiming to secure 2 or 3 large prizes for the Auction
Collecting prizes / coordinating with Penny to collect
Re-grouping prizes to either larger or smaller items
Storing items until the night and
Being a point of contact for team donated prizes
I am able to assist with the first two roles but we have a daughter getting married on that day so I won't be able to do the coordination during the week prior to the event.
This is a much needed support role to ensure that the Quiz Night is a success.  Please contact myself on 0419 032 217 or Penny on 0401 087 773.  Your assistance will be very much appreciated and help your club continue to prosper.
Your immediate response to help will enable Penny and I get a good night's sleep!