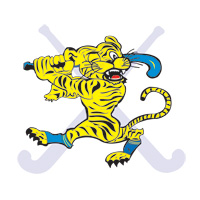 It was a great turn out from players, parents, partners and social members of the club.
First things first, a big thank you to Kurt Tippett for giving up his time to share some advice and home truths about striving to be the best you can be both on and off the sporting field. I am sure everyone took something away from the night that they can improve on.
There were some key messages in Kurts responses, that we can relate to our sport:
Preparation for game day is both mental and physical
You have to make sacrifices to succeed in what you do
Support people, like mentors are a great way to improve personal performance and development
Best players are always a part of the best teams
Premier League Womens Shirt presentation 
A positive experience, with the girls having had some 30 pre-season training session which puts them in a great physical fitness for the beginning of the season. With Penny Redmond as captain and Thea Hudson supporting in vice, this will help the young players develop and bring the group together for a much improved and successful 2012 season.
With 5 new players to the squad, this continues to bolster the playing ranks, also with the return of the Metro 1 Team, sees the opportunity for rewarding player performance to keep trainings and games a real competitve environment.
Premier League Mens Shirt presentation
It started off with a somewhat somber mood, with the recollection of last years disappointment, however, with an injection of youth this year will prove to be another strong performance.
With club stalwart Matt McGregor set to leave the mainland and head down to Tasmania during the season, this will give an opportunity for the rest of the guys to step up and fill the gap. With a dedicated and workhorse like player, in Glyn Tamlin, as Captain and the flair of young Al Oliver as vice, this team is set to do some great things in the 2012 season.

From Season Launch, posted by Seacliff Hockey on 3/29/2012 (49 items)
Generated by Facebook Photo Fetcher