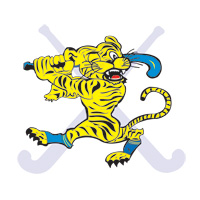 Hi Everyone,
Well the season is very close – There has been plenty of activity including our PLM and PLW squads having a Pre-Season trip to Mt Gambier – and winning!!
Some team news for our seniors – we have now pretty much completed finding coaches for the Womens and Mens Senior Teams
PLW – Darren (Daz) Niemke
PLM – Mark (Jogger) Dell'Oro
M1W – Matthew Morton and Dan Mitchel
M1M – Todd Kitto
M2W – Terese Reeves – (with help from Martina, Mel and Co)
M2M – Simon Lohmeyer
M3M – Aaron Vander Wyst
M4W – Anne Beard
M5M – Rick Mackereth
We are in the very fortunate position to keep both of our fantastic Premier League Coaches from 2013. The Men's side looking to do one better than last year and the Women's side will definitely be looking for finals hockey this year with the inclusion of several new players.
The inclusion of current PLM players Todd Kitto, Matt Morton and Dan Mitchel is an excellent addition to out 2nd grade teams. They are all recent State players and have an excellent understanding of contemporary hockey and are looking forward to the challenges ahead.
The M2W coaches headed by Terese brings a fantastic level of PLW experience that will greatly aid the women's side in what should be a challenging but hopefully rewarding year with 2 of our teams being promoted. Aaron Vander Wyst takes over the newly promoted M3M taking over from James McRae who guided the M4's to the Grand Final in 2013.
Finally to the other coaches who have continued on from last year Simon, Rick and Anne – great to have you back for another great year.
Don't forget – lower grade pre-season on Sunday 6pm
Sign-on day – Tues 18th March 6-8pm at the clubrooms and Sunday 30th 10am-12pm at the clubrooms.
Also Handover day is the 30th – 8am
Jason Spouse
President