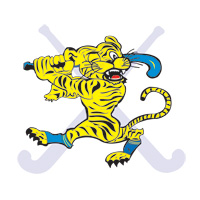 The Club is pleased to announce that in 2012 we will be running a new Hockey Academy concept at Seacliff Hockey Club. The aim of the Hockey Academy is to provide additional development opportunities for our emerging players and coaches.
The Academy will be led by our most experienced coaches and will run throughout the year. The first sessions for the program will commence in late February 2012. We envisaged most sessions being run on Monday evenings, but there may also be some early morning sessions which start at around 6:30am.
In the first year we are aiming to accommodate approximately 20 players to take part in the new Academy and then look to grow from there in future years. The primary reason for limiting the intake to around 20 players is to ensure that we have sufficient coaching resources in place to deliver the program.
The target audience for selection into the Academy program in the first year will be primarily players who are between 13 and 18 years of age. To meet the initial cap of around 20 players, the criteria for acceptance will be those players within that age range who have both the potential to develop as well as the need to receive focused attention to develop their skills.
There will be a cost of $100 per player to participate in the program, which will be used to cover the cost of providing coaches and specialised training equipment. In addition to these resources, athletes in the program will also receive access to video footage of their sessions and also an Academy training shirt.
Players are invited to nominate to join the Academy program in 2012 by responding to the secretary@shc.org.au by the 15h January 2012.