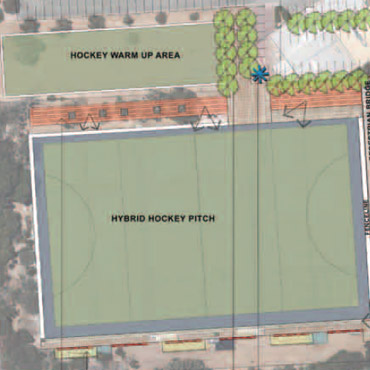 The club has been successful in securing a Recreation and Sport Active Club Grant from the SA Government.
This will provide over $3,000 for promotion and specialised equipment. We plan to use this for general recruiting, advertising the development proposed for the ground and coaching development.
It is great that we have been able to get this funding, in addition to the money that has been committed for the ground redevelopment. Including $500,000 grant from the State Government last week.
To date the following amounts have been committed:
* Federal government, $5 million
* State government, $0.5 million
* Holdfast Bay Council funds from Aboyne Ave tennis courts sale
The GeoTech report has been complete and the good news is the whole complex can proceed (there was a bit of a scare early on that the ground may have been too unstable). There will be some substantial supportive work to be done which is expensive and will slow the pace somewhat, but we are still pushing hard to get the new hockey surface in for the 2015 season.
The season is not far away – some critical dates
Season Starts
Premier League and Vets – starts weekend of the 29th March
Other Senior Grades start the week after Juniors start on the 2nd of May
Tennis Handover – 30th of March
Higher Grades have started Pre-Season and there are some fitness sessions for Lower Grades on Tuesday evenings (formal Lower Grade Pre-season will start in mid-Feb) – please look at the Web site for details.