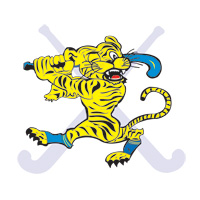 The Seacliff Hockey Club is seeking a willing and able person to act as the club's
TIGER TALES NEWSLETTER – EDITOR/CO-ORDINATOR
We envisage that the newsletter would be distributed electronically.  After the initial template being created, the role should be only a few hours per month commitment during the season and would include:
Monthly compilation and distribution of an electronic newsletter by
Gathering snippets of information and photos from appointed people from each of the club's various areas of membership.  Eg: Premier League teams, Metro teams, Junior teams, Social, Fundraising, State/Zone trials/competitions, etc.
Plus anything newsy, or information that maybe of interest to the membership, such as the Canteen and club facilities, perhaps even a member profile
You can be as creative as you feel led, we want the newsletter to be a regular edition in the life at the club leading up to, and during, the forthcoming season.
I look forward to hearing from you.  Please contact me by email at secretary@shc.org.au or by phone on 0419 032 217.