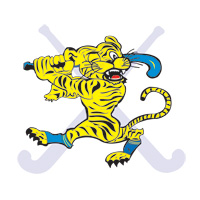 New to Hockey? want to sharpen your skills? got friends who can't commit to playing hockey but would like to have a go? Then this is for you
We have arranged a regular Monday night clinic to cater for keen hockey players!
At Seacliff Hockey Club Lipson Ave Seacliff
The hour session will run from 5 to 6pm for grades 3,4 and 5 will include technical and tactical coaching by Todd Kitto, and the session will always include a modified game.
If there are sufficient numbers are interested- grades 6, 7, 8 and 9 will be catered for in the 6 to 7pm timeslot.
The Clinic will begin on the Monday night of week 4 (19th of May)… costing only $5 per session.
Shinpads and sticks are available to borrow
If your son or daughter is interested could you please email juniors@shc.org.au or text Todd on 0400276719. please include students name, school, age and emergency contact number.