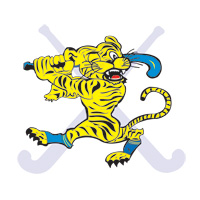 Dear Member,
The Club is gearing up for the fast-approaching 2012 season.  While many of you are still in summer mode, there's been a lot of activity over the summer to prepare for the season.
Importantly, the Club's trying to get as many of the positions filled that are required to run the Club during the season.
Volunteers required
As with any sporting club, the Seacliff Hockey Club relies on its members to volunteer some time and effort to make sure it operates the best it can.    Over the last few years there has been fewer and fewer Members prepared to put their hand up to help out, which of course means the work load for the dedicated few increases.  This is not sustainable as these members eventually burn out and the Club is left in the situation with not having enough volunteers to run it.
There are numerous roles that make a Club work, and the more Members that contribute, the better things work.
In 2010, the Club adopted a new Constitution that provides for a structure that promotes the use of Committees to undertake the day to day work of the Club, rather than it all being done at the Board level. The reason for this approach was to spread the work load and better focus the efforts to run the Club.  As part of this, the Boardhas established a number of Committees and defined theirscope of operations.  Additionally, the Board has defined a number of Roles that sit under those Committees.
A summary of these Committees and Roles are as follows:
Function
Description
Roles
Governance
Appropriate processes and systems developed and implemented to ensure the effective operations of the Club

Club Governance
Club Planner
Star Club Co-ordinator

Membership
Develop and implement strategies  for the attraction,  retention and development of Members

Membership Secretary
Recruitment Co-ordinator
Volunteer Succession
Child Protection Officer

Competition
Conduct competitions as required by Hockey SA

Senior Competition Co-ordinator
Junior Competition Co-ordinator
Fixtures Co-ordinator
Zone Representative
Tournament Manager
Team Coach
Team Capitan
Team Manager

Development
Develop and implementprogrammes for the development of Members and improvement in performance

Player Development Co-ordinator
Coaching Development Co-ordinator
Umpiring Development co-ordinator
Junior DevelopmentCo-ordinator

Social Fundraising & Sponsorship
Organise social events for the Members  and pursue alternative funding  opportunities

Social Co-ordinator
Fundraising Co-ordinator
Sponsorship Co-ordinator
CanteenCo-ordinator
Club Dinner Co-ordinator
PresentationDinner Co-ordinator

Communications
Ensure effective communications with Members and promote the Club to external parties

Member Promotion Co-ordinator
Public Relations Co-ordinator
Newsletter Editor
Website Administrator

Equipment & Apparel
Ensure the players and Members have access to the  appropriate resources

Equipment Co-ordinator
Uniform and Apparel Co-ordinator

Junior Committee
Ensure the junior members are properly represented within the committee structure

Junior Co-ordinator
Designated positions on other Committees
Work with other Club Committees through representation by Junior Committee delegates
The attached document sets out the functions of the Committees and the Roles in more detail.
A number of these Roles have been filled, and a great thanks goes out to those who have volunteered to date.
What you are being asked to do is toconsider if there are any Roles that you could take on or whether there are any Committees you could be part of.   Remember, this is your Club, so any contribution would begreatly appreciated, no matter how small.
Should you be interested in becoming involved by coming onto a Committee or taking on a Role, or just want some more information, please contact:
Sheryn Foord
Email secretary@shc.org.au
Mobile 0419 032 217
or
Andrew Oliver
Email treasurer@shc.org.au
Mobile 0418 800 105
President
At the AGM held last November not all positions on the Board were filled and there is currently a vacancy.  To date key portfolios have been allocated, but there is still one very important role that remains unfilled, that being of the President.  If any Member has an interest in taking on this role or knows someone who may be interested, can you please contact:
Sheryn Foord
Email secretary@shc.org.au
Mobile 0419 032 217
or
Andrew Oliver
Email treasurer@shc.org.au
Mobile 0418 800 105
Remember, the club needs YOU!!!
We look forward to an exciting and successful 2012 season!