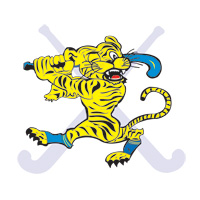 Exciting things have been brewing in Tigerland since the season concluded.
We are happy to announce that Darren Neimke has been appointed the new coach of the Premier League Women for 2013. Darren is well known to club and is looking forward to the new challenge of the Womens group.
For the Premier League Men, we are happy to announce that a new face to the Club – Mark (Jogger) Dell'Oro – has been appointed coach for 2013. Mark has a long coaching history including recently coaching the Hotshots. The club is really excited to see what they can do with their perspective teams, and we wish the teams and coaches every success in 2013.
We will be holding a meet and greet BBQ with the coaches in the near future, details to come shortly. Lastly, we are now focusing on filing the remaining grades coaches (including M1 Mens and M2 Womens and Juniors) – if you have any interest in coaching in 2013 please contact Jason Spouse 0414 422 854 or via president@shc.org.au