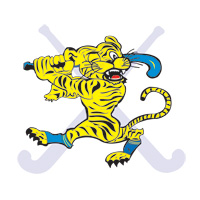 Hockey Australia and Hockey South Australia are excited to announce that the Seacliff Hockey Club is running a Hookin2Hockey program in 2012.
Hookin2Hockey is Hockey Australia's national recruitment program and provides an environment where young participants learn the fundamental skills of hockey in a safe and fun environment.
After over four thousand excited youngsters participated in 2011 and the program is back in 2012 ready for another successful year.
Seacliff Hockey Club is running the Hookin2Hockey program to provide children with the opportunity to learn basic hockey skills in the hope of finding the next Australian hockey star such as Jamie Dwyer of the Kookaburras (five time world player of the year) or Kobie McGurk of the Hockeyroos (2011 FIH All Star Team).
Every participant can receive a participation pack which includes a fold out backyard hockey goal, a replica Australian playing top, a participant medallion, a highlights package DVD and a birthday and welcome message from one of the Hockeyroos or Kookaburras.
For further information please contact:
Kerry Kitto ‐ 0408276697

Venue: Lipson Ave ,Seacliff, SA, 5049

Email: juniors@shc.org.au