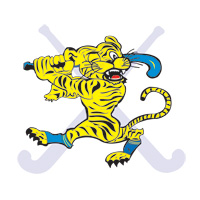 Seacliff Premier League and Metro 2 Women presents the 2013 Family Fun Day
The Amazing Race – Seacliff
Join us for a day to celebrate and acknowledge the hard work our junior and senior parents, players, coaches and spectators put in to make hockey happen.
Come have fun as we walk around Seacliff/Brighton and tackle challenges in Seacliff Hockey's The Amazing Race.
AMAZING RACE – Seacliff
Saturday 27th July
10:00am – 12:30pm Followed by a Sausage Sizzle
$20 per team (or $5 per individual) includes all activities and sausage sizzle
RSVP by Tuesday 23rd July
RSVP in teams or as individuals
Via the facebook event or the list attached
RSVP via: nomination sheets at the club, Facebook or email penny.redmond@growsa.com.au you must include Team Name, Team Members, Ages and at least one contact person. Please do not nominate teams until they are complete with all 4 members.
Teams can be:
2 seniors and 2 juniors, 2 parents 2 juniors, 1 parent 3 juniors and preferably 2 boys 2 girls
Individuals may nominate and will be placed into teams.
Open to all juniors, seniors, parents, friends and family
Teams will follow clues and tackle challenges placed around Seacliff and Brighton
All clues and activities are walking distance from Seacliff Hockey Club, no cars allowed!
All teams will have a mix of ages (juniors/seniors/parents/friends etc).
Some nominated family teams may be requested to have additional participants
*All juniors must be accompanied by an adult*
RSVP, come along and have fun as we say THANK YOU to
seacliff hockey family and friends for making the club what it is today.
We look forward to seeing you there.