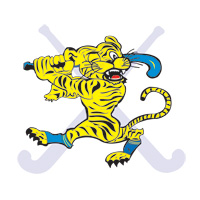 Holiday Hockey Clinic
First week!
Wednesday 17thof April,
9am-10:30am
Thursday 18th of April,
9am-10:30am
Second week!
Wednesday 24thof April,
9am- 10:30am
Coaches
Todd Kitto
Seacliff Premier League Men Player
Hotshots squad member past 6 years
Celeste Foord
Seacliff Premier League Women Player
Representing SA from the age of 12
Elite coaching will be offered aiming to develop essential hockey skills such as Passing, receiving, defending and eliminating. New skills will be established, while basics will be of high focus as techniques will be improved. All skills will be introduced in game context and develop in to game like situations.
Everyone is more than welcome! We will be catering for all ages and abilities. Come to one day or all four at only $10 per session. Please text name, age and days attending to Celeste on- 0408 101 503 to confirm. Looking forward to another exciting holiday hockey clinic!
Download Flyer here – SEACLIFF hockey clinic