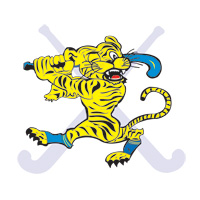 There is a community consultation for the Kauri Parade Sports Facility Upgrade on this Wednesday 20th Feb 5pm to 7pm at the Club. This is an informal event for anyone to attend and ask questions and see the plans in greater detail (ie the blown up versions). It would be great to have as many people as possible to attend this event.
Kelly from Holdfast Council advised that things seem to be progressing well from their end. They are particularly happy that Seacliff Hockey and Tennis Clubs are being so co-operative and are working so well together to make this happen which is great news!
Kelly has been advised that a new hybrid surface is becoming a necessity given the second pitch at the Pines is to be constructed shortly, and that there will be a high risk of us loosing PL games in the future unless we have hybrid pitch. Kelly was not aware of this and was very responsive and understands the effect of loosing these games will have on our club. Kelly is talking fast tracking the pitch if needed – we may need to kick in some funds too to make this happen.
So it would be great if you could help our club could fill the room and show your support for this very exciting project!