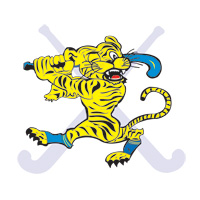 More great news on the coaching front; we have just appointed our Metro 1 Men's and Metro 2 Women's coaches for 2013. Unfortunately, the women's M1's have been relegated to M2's so will be striving to get back up for 2014 – to help this we are pleased to announce Jonno Gardner as the M2's coach and he will be assisting Daz with the PLW.
We are also pleased to announce a new face to the club to coach the M1 men's team – Kev Aide. Kev is a current Australian O45 player and has a wealth of coaching and playing experience. Kev (formally of Woodville) is keen to take the M1 men's team to finals hockey in 2013 and beyond.
We have been doing quite a lot of work in the off season to make 2013 a great season. You will notice some changes around the club in the coming year and there is an expectation that most members will contribute a bit more volunteer hours. We are a volunteer organisation and we all have a responsibility to make the club work. We are in the process of creating roles (mostly small roles) that need to be filled, please give some thought over the holiday period as to what you may like to do for the club in the coming year.
Finally, from myself and the board of Seacliff Hockey Club – have a great Christmas and New Year and we look forward to seeing you all in the new year.