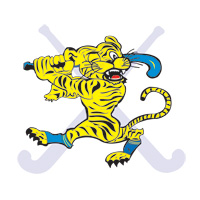 Running a successful junior competition is critical to the future of the club. It is essential to recruit new members and give them the opportunity to develop into the elite players of the future. To do this properly, we need to have the best possible structure in place. Therefore, the club is looking to fill the following positions for 2012.
Committee
Chair, who reports to the board and is a member of the HME Junior Subcommittee,
Boys' and Girls' Coordinators
School Program Coordinator
Team coaches and managers
Umpiring coordinator
Social/fundraising coordinator
Coaches
The club strongly believes in the philosophy that players should take on coaching roles. Premier League and other senior players are encouraged to take roles in coaching at the Under 18 and Under 15 levels, with players from Under 18 and Under 15 Divisions suited for Under 13 and Under 11 levels. Nominations are now open for coaches for each of the following age divisions:
Under 18 Girls
Under 18 Boys
Under 15 Girls
Under 15 Boys
Under 13 Girls
Under 13 Boys
Under 11 Mixed (2 teams)
The format for the Under 9 competition is currently under review in conjunction with Hockey SA and more information will be available shortly.
Anyone interested in assisting with junior development is encouraged to nominate any of the above roles or indicate any other way in which that may be able to assist.
While the club relies on volunteers to manage these areas, assistance is offered in terms of waiving playing fees for coaches, and arranging training and accreditation. Where opportunities arise for remuneration, eg Active After School Clinics run through the Australian Sports Commission, preference will be given to people who are already making a voluntary contribution.
Coaches and managers will be required to have a police check undertaken – this is arranged through Hockey SA, at no cost.
For further information, feel free to contact Paul Bond on 0401 123 391 or email juniors@shc.org.au
Please register interest with Paul or by emailing either juniors@shc.org.au or secretary@shc.org.au with your name contact details and role of interest.