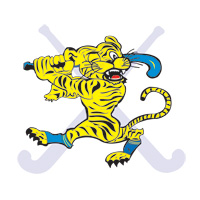 Seacliff Hockey Club will this year be holding a sponsor day at the club on the 20th of May starting at 2pm.
The day is designed to thank our current sponsors and allow potential new sponsors to see the game, the club & it's people and to network.
The guests will be view…ing the game from the balcony area so please leave it free for them.
Let's take pride in ourselves as a club with the key values of:
Professionalism: Display integrity in everything we do
Sportsmanship: Respect everyone involved in the sport
Leadership: Actively participate within the State Association
Family & Community: Retaining a local identity and sense of community
Success: Celebrate our personal and team achievement s
Teamwork: Work in partnership for the advancement of hockey
Supporting diversity: Be an inclusive Club that offers opportunities for people to realize their full potential
It is important on this day, as any other, we conduct ourselves in a manner that fits these key values. The more atmosphere and club culture we can display the better chance of landing these potentials.
It would be great to see everyone in their club apparel (old or new) out to support the top four take on Port.
M1W 12:30, PLW 2:00, PLM 3:30, M1M 5:00
If you know anyone that could be a potential sponsor that would be worth inviting please advise Ern Ackland 0427 352 278 or Penny Redmond 0401 087 773, as soon as you can
This will be an exciting day and a move in a forward direction for the club.