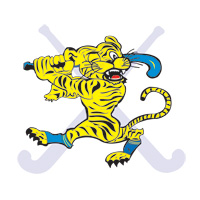 The second series of SUMMER HOCKEY will be starting on the 1st of Feb 2013. At this stage the games clash with Premier League and Metro 2 pre season training, so interest is particularly sought from Metro 3 & 4 Women.
Our games are Tuesday nights, TBA venue, although we were at Woodville this series.
The comp runs for six weeks (until the 17th of March)
Registration is $12 for the series and match fees are $10 per game to cover pitch and umpires.
Nominations are due by the 20th Dec to hockey SA so please let me know ASAP so we can nominate, even if you might just be a fill in!
If anyone would like to play, or knows someone who would, please contact Carly Lohmeyer at carly_lohmeyer@hotmail.com or on 0403 816 118.
In the mean time Merry Christmas!!