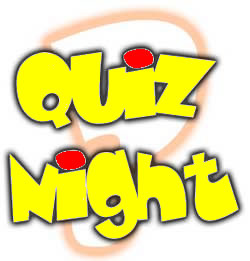 What is the air-speed velocity of an unladen swallow?
It's time for the 2013 
Seacliff Hockey Club
Quiz Night!! 
If one synchronized swimmer drowns, do the others drown too?
7:00pm for 7:30 start
24th of August 2009
at the Seacliff Hockey club
What happens when you get 'half scared to death' twice?
$10.00 per player
You will need gold coins for intermission games, nibbles and brain food, along with mates to fill your table
Why do all the superheroes wear underpants on the outside?
RSVP by the 17th August. 
Once you have 10 people for your table contact 
Pen on 0401 087 773
If your business or friends have any donations for prizes please contact Pen as they would be greatly appreciated
Please note facebook attendance is used for a rough number tables still need to be booked, if you wish to come and don't have a table contact penny and she can put you onto a reserves list