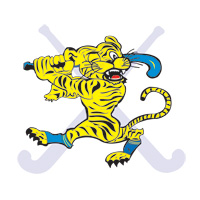 The Seacliff Premier League Women's squad has been chosen for 2012 and is aimed at developing a team that will continuously improve to be once again at the top. It still contains seven players aged 15 to 18 along with a number of experienced players.
This year we have gained five new players which will add greater depth and strength to our squad. In addition to Coach David Hales, Glyn Tamlin has come on board as Assistant Coach along with Damien Howard as Coaching Assistant. With knowledge of this coaching team the girls are ready to set the season on fire. We have also welcomed Dianne Fisher as Manager.
Pre season has been well attended with 30 players attending this year which is almost double last year. The fitness level is much greater than at this time last year which will aid in us getting through a longer 24 match season .
The premier league squad for 2012 is:
Penny Redmond (Captain)
Thea Hudson (Vice Captain)
Kelsey Benci
Sarah Coughlan
Ashlee Ferguson
Celeste Foord
Abby Ford
Kimberly Fulwood
Katie Hill
Cheriyse Hope
Jaime Molesworth
Alicia Norman
Skye Tamlin
Nicole Thompson
Stephanie Wighton
Nicole Roach (2nd keeper)