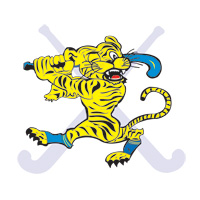 This year we have named 18 players in our PLM squad but remain mindful that, of these 18, we will lose Matt McGregor and that both Andrew Schubert and Damian Arney will be impacted by work commitments.
The squad has been selected in such a manner to achieve the required balance across all playing lines as well as providing a healthy blend of youth and experience. The nature of the squad selections is future looking and provides us with the flexibility that we require to meet the demands placed on us by a long season, work commitments, and state hockey commitments.
In addition to the 18 squad members we have identified 4 development players who will have close involvement with the PLM group.
Development players are guys who have potential to play PLM during the season but are still predominantly Metro 1 players. Having development players allows us to introduce targeted individuals to our training culture in a formal manner with the view to grooming them to be able to step into the PLM team without an issue. It is envisaged that they would attend trainings every few weeks and that we would provide feedback with additional feedback to assist with their step into a futurePremier League role.
Please note that, in certain circumstances, players outside of the squad may still be considered for selection or training with the PLM to meet needs as and when they arise.
2012 PLM Squad
Goal Keepers

Brenton Carle, Lachy Cooper

Defence

Damien Arney, Lachlan Seabrook, Brad Kitto, Damian Howard

Defence/Midfield

Matt McGregor, Luke Hunter, Andrew Schubert

Midfield

Glyn Tamlin, Todd Kitto, Matt Morton

Midfield/Attack

Attack

Matt Baird, Dan Mitchell, Henry Walsh, Tim Stephenson, Ben Batts
2012 Development Players
Dan Carragher(D, MF) 
Jamie Krecu (D)
Tynan Cassidy (D) 
James Oliver (D)