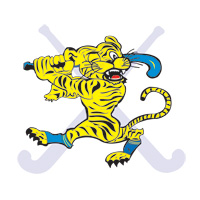 The new Board Members Elected or Appointed for 2013 at yesterday's Annual General Meeting held at the Seacliff Sports Club are:
Jason Spouse – President
Sheryn Foord – Secretary
Jodie Lindsay – Treasurer
Alex Wawryk – Vice President Women
Dan Roach – Vice President Men
Kerry Kitto
Paul Bond
Penny Redmond
Cathy Lewis
Unfortunately Andy Oliver didn't offer himself as a candidate for the coming year due to a new business venture he is about to embark on.  We sincerely thank him for his valuable contribution of service, over many, many years, to the Seacliff Hockey Club.  His contribution, knowledge and understanding of the history and operations of the Club has been a source of inspiration and he will be sorely missed.  However, I am sure that he will still be seen around enjoying a 'quite one' , while supporting the club, his family and friends!
The new Board met briefly following the AGM to elect the office bearers and set November 14th, 2012 as the date for their first official Board meeting.
We thank those who were able to attend the AGM and we ask that you all support your new Board in the coming year.